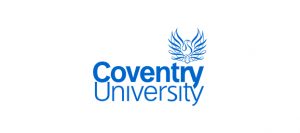 Coventry University's dynamic, global and transformational reputation can be traced back to 1843 to the Coventry School of Design. A provider of world-class teaching and learning with a focus on research with impact, Coventry pushes the boundaries of what higher education can achieve regionally, nationally and across the world.
Coventry University's teaching, staff, facilities and student experience have received a large variety of awards and accolades over recent years and our future is looking bright too. Coventry secured a gold rating in the UK government's 2017 Teaching Excellence Framework (TEF) and is the country's top modern university in the Guardian University Guide 2018, in which it ranks 12th overall. It was also awarded the title 'Modern University of the Year' in the Times and Sunday Times Good University Guide for three years running from 2014 to 2016, was Times Higher Education (THE) University of the Year 2015 and placed in the top 200 in the THE's Young University Rankings 2017.
Coventry University is represented in EduHack by the Disruptive Media Learning Lab (DMLL) and the Centre for Research in Global Education, Learning and Attainment (GLEA). DMLL is a cross-university experimental unit whose remit is specifically to drive innovation in teaching and learning forward so that the university can re-model its own practices. DMLL instigates open dialogues, promoting collaborative work and exploratory play for all interested in (re)defining the future of education and universities in a networked age. GLEA is new university research centre established with the aim of conducting fundamental and applied research that impacts upon teaching practice and learning outcomes, creating better futures, societies and providing the framework for excellence in education. Its focus is around two main themes that align with the University's ideals and philosophy: 1) intercultural engagement and internationalisation and 2) equity and attainment.
Why we are Participating in the Project
Helping academics make the most of the possibilities afforded by the current digital media landscape for teaching, learning-enhancement and international collaboration is a core priority to Coventry University. EduHack is well-aligned with Coventry University's strategic priorities and will help expand the already advanced portfolio of innovative opportunities for professional development they offer to lecturers, ultimately aimed at offering the best possible experience to the students. 
Our Role in the Project
Coventry University's role in EduHack is to design, plan and deliver capacity building activities and learning experiences aimed at helping lecturers to improve their ability to uptake information and communication technologies (ICT) and redefine their practice through the integration of digital practices into teaching and learning. It will host one of the EduHackathons in Coventry.
Our Team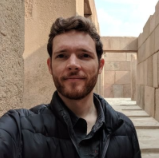 Dr Daniel Villar-Onrubia
Principal Innovation Lead at the Disruptive Media Learning Lab (DMLL)
Daniel is a hybrid higher education professional specialising in the field of educational innovation and technology and he is a Senior Fellow of the Higher Education Academy. His main areas of interest include digital media literacies, networked learning, digital pedagogy, open educational practices and internationalisation. He joined Coventry University in 2014, after completing his PhD at the Oxford Internet Institute.
Splot.Link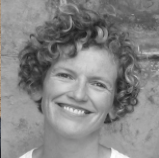 Dr Katherine Wimpenny
Reader and Theme Lead for Intercultural Engagement and Internationalisation (GLEA)
Katherine's research focuses on intercultural awareness in open, international online learning, and creative, experimental, participatory and interdisciplinary pedagogies that nurture problem solving, bridging academic, artistic, intercultural, vocational and technological divides. Katherine works with a range of national and international partners and has a track record in the design and coordination of research and innovation projects.
Splot.Link