Create and select video resources for your teaching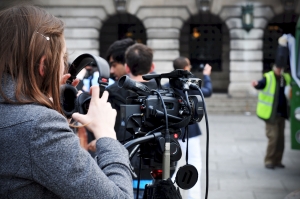 Videos can be a very effective tool in your teaching tool kit. Video is increasingly considered the new text. We consume video now like we used to read and write. We use video on our smartphone to communicate, to conference via Skype, to demonstrate or document but also increasingly to learn and to teach. While creating effective learning videos may still be a major challenge for many people, the use of existing videos is becoming accepted practice. When incorporating videos into teaching and learning content, it is important to keep in mind a few recommendations:
keep videos as short as possible (but as long as necessary),
keep videos targeted on the learning goals,
make audio and visual elements complementary to the other learning content,
use video signposting to highlight important ideas or concepts,
use video to enhance engagement,
embed videos within active learning by integrating interactive elements, assignments, questions, etc.
There are many benefits to using video in education as shown over several decades of research, including increased student motivation, enhanced learning experience, higher marks, development potential for deeper learning, development of learner autonomy, enhanced team working and communication skills. In his blogpost "10 ways video can be used effectively in teaching and learning" Jon Walmsley, Senior Media Advisor at the University of Derby, provides some inspiring but effective examples of how teachers and content developers can easily use video. The University of Maastricht offers a comprehensive video portal for teachers who want to use video in their teaching practice.
There are many options for searching, watching and sharing video online, such as YouTube and Vimeo. Both platforms allow embedding of video in web sites or learning environments.
YouTube was created in 2005 as a website for users to share original video content. Since then it has become a repository for video, film, animation, art, and advertising. YouTube provides its users with two licensing options for content uploaded to its site. The first is a Standard YouTube licence which allows for the embedding and sharing of YouTube video on other websites using the YouTube platform. The second is a Creative Commons CC BY Attribution licence allowing anyone to re-purpose and re-use the video so long as attribution is provided to the creator of the video.
Vimeo was founded in 2004, and in 2007 became the first video sharing site to support high-definition video. Vimeo videos can also be re-shared and embedded within other websites by using the Vimeo platform. However, Vimeo also offers the full suite of Creative Commons and Public Domain licensing options. For this reason, the platform is often preferred by artists and film creators. Vimeo furthermore offers videomakers more control over where and how videos can be accessed.
In his Ted Talk Salman Khan describes the transformative way video can impact on teaching & learning and encourages teachers to consider the flipped classroom model where learners can digest lecture content at their pace and explore content more deeply during class time. (duration: 20:20)
Get some tips on how to use videos for learning by watching "Using videos in your eLearning courses" by eFront. (duration: 2:14)
(estimated time to complete the task: 1 hour)
On University of Maastricht's video portal you can find more than 20 different video formats that support teaching and learning. All examples can be created more or less with effort only by the teachers themselves, mostly without complex or expensive hardware and with little or no expert knowledge or skills.
The simplest format for you to start with is the Webcam Capture. Your task is to create this type of video giving a very short summary of what you have learned about the use of video for teaching. Post the video on your own blog or the EduHack Wall, or use YouTube or Vimeo to host your video.